Shake House Bordesley Green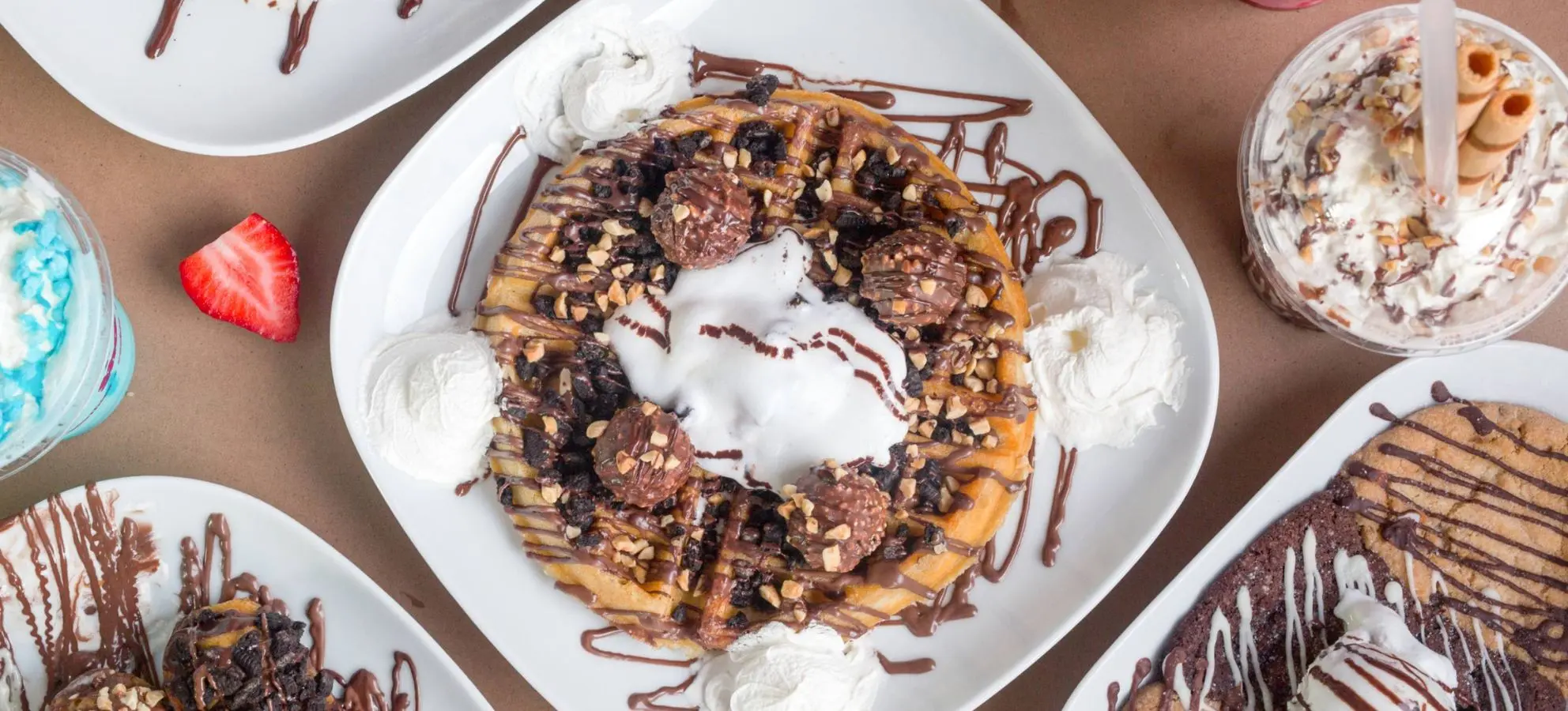 Shake House Bordesley Green
Menu Shake House
Appease your sweet tooth with the desserts takeaway from our restaurant as the delectable desserts that will satisfy your soul. We understand your sugary passion well as we have created dishes that appease your sweet cravings. You will fall in love with the Choco Muffin Sundae that has lip-smacking ice cream of chocolate and vanilla flavors on a Choco chip muffin. The toffee syrup with Choco shaving toppings is well-suited for the taste buds that you can relish. Our dessert takeaway gives you the diverse choice of desserts that will tempt you. Our cake collection will blow your mind away as you will feel spoiled with the diverse choices available. The mouthwatering Cake Slice is super-amazing as it is served with a scoop of ice cream. Still, not tempted? Then, you have the whipped cream with it that will make you come back for more. Visit our dessert takeaway in Coventry Road, Bordesley Green, Warwick Road to enjoy the desserts that will leave a smile on your face.
About Shake House
Dive into the dessert takeaway at Shake House menu as desserts are the indulgences that make you feel happy and content. Any occasion with family and friends is incomplete without desserts. So, Shake House brings you lip-smacking desserts that will surprise you. You can spend the lazy holiday enjoying the delicious desserts we offer your taste buds. Shake House transforms the classic desserts into mouthwatering delicacies that will make you ask for more. Add excitement to an outing with the delightful, heart-filling sweet course. We offer our services in three different location that will satisfy your sweet craving. So, visit us in Coventry Road, Bordesley Green Road, Warwick Road to experience heaven. You can find us easily with the location apps that will guide you to our doorstep. Our dessert takeaway treats will melt in your mouth to give you an unforgettable experience that you will remember for a long time.
Restaurant location Shake House
We serve our customers with the mouthwatering sweets in Coventry Road, Bordesley Green, Warwick Road. Our priority is to make you happy by serving the tastiest desserts that can make your day brighter. Relish our delicacies at three different locations as we are never away from you. We provide an ambiance that will make your experience beautiful. Our excellent services will make your heart happy as your fulfillment is the priority. You can spend your leisure time in the company of friends and family by having a sugary heaven that will make the time spent sweeter. Our dessert takeaway in Coventry will also make you come for more. The location apps downloaded from the app store will guide you to our place, where you can get the sugar courage to take on the world with confidence. If you are feeling lazy to come to us, then we will come to you. You can order online with our mobile app that you can download from the Google store or Apple App store. Our dessert magic will appease your stomach and heart at the same time. Take a bite that will transform your idea about desserts and come back for more!